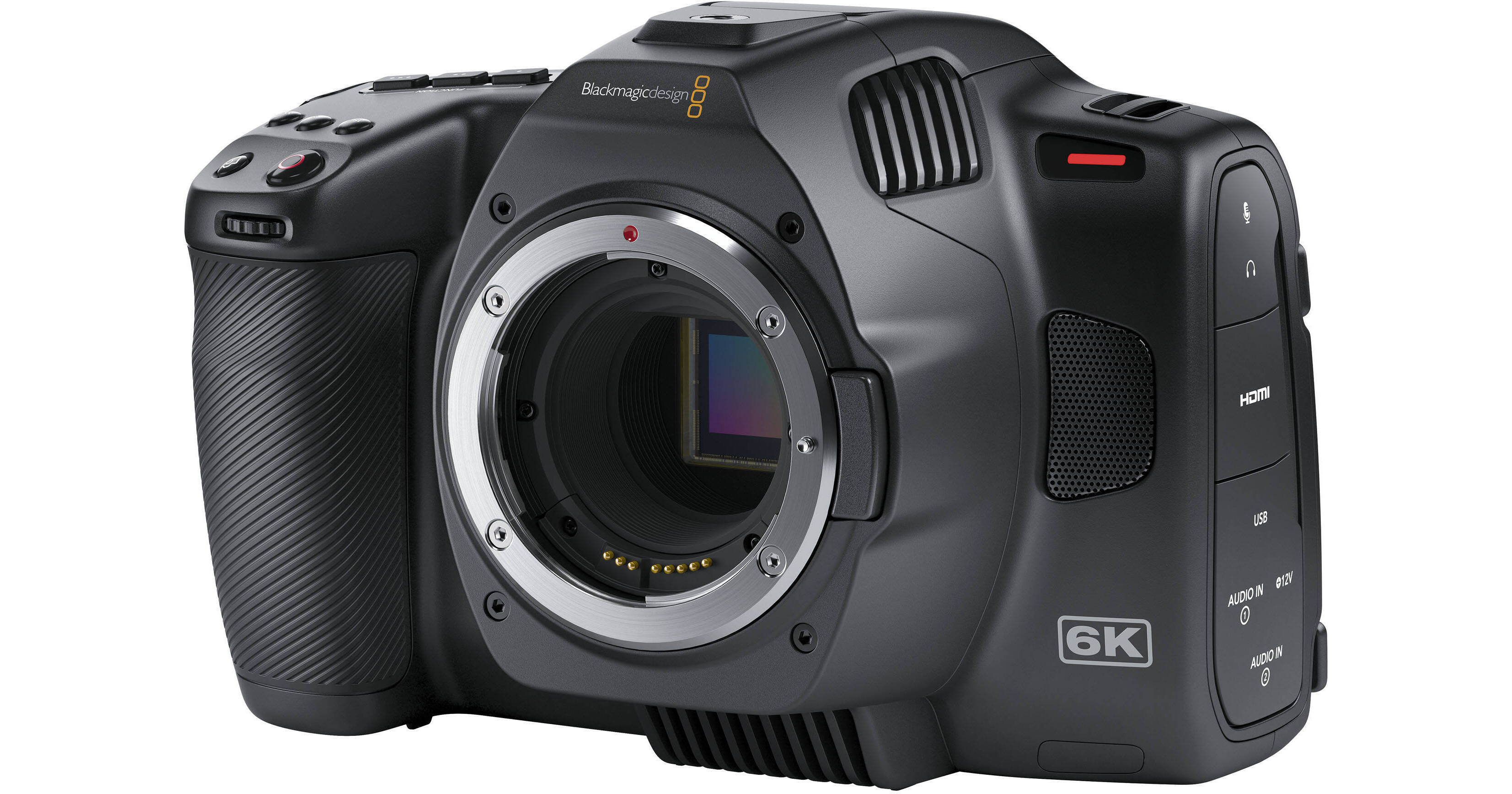 Blackmagic G2 Pocket Cinema Camera 6K
The Blackmagic G2 Pocket Cinema Camera 6K is the ultimate tool for filmmakers and photographers. It brings together the amazing 6K image quality and features unmatched by any other camera. This groundbreaking camera combines the latest features and technologies with a rugged design to deliver the highest quality images in any environment.
The G2 features a Super 35mm 6K CMOS sensor. This sensor captures true cinematic images with 13 stops of dynamic range and enables high resolution shooting up to 6144 x 3456 pixels for both raw and ProRes files. This provides filmmakers with stunning image quality without the need for large, heavy cameras.
The Blackmagic G2 has a wide range of features. These include support for the latest lenses, 13 stops of dynamic range, anamorphic and Super 16 image recording, interchangeable EF and E mount lenses, external controls, and more. The camera can also record to fast CFast 2.0 media cards for unlimited recording times.
The G2 also offers a variety of accessory options. This includes an LCD display, optional EVF, optional camera handle, and more. These accessories allow filmmakers to customize the camera to their individual needs, while still maintaining the camera's impressive portability.
The Blackmagic G2 Pocket Cinema Camera 6K offers filmmakers and photographers unparalleled image quality and features in a lightweight and portable package. It is the perfect tool for taking your productions to the next level. With its wide array of features and accessories, it is the perfect solution for shooting 6K films, documentaries, music videos, and more.
---