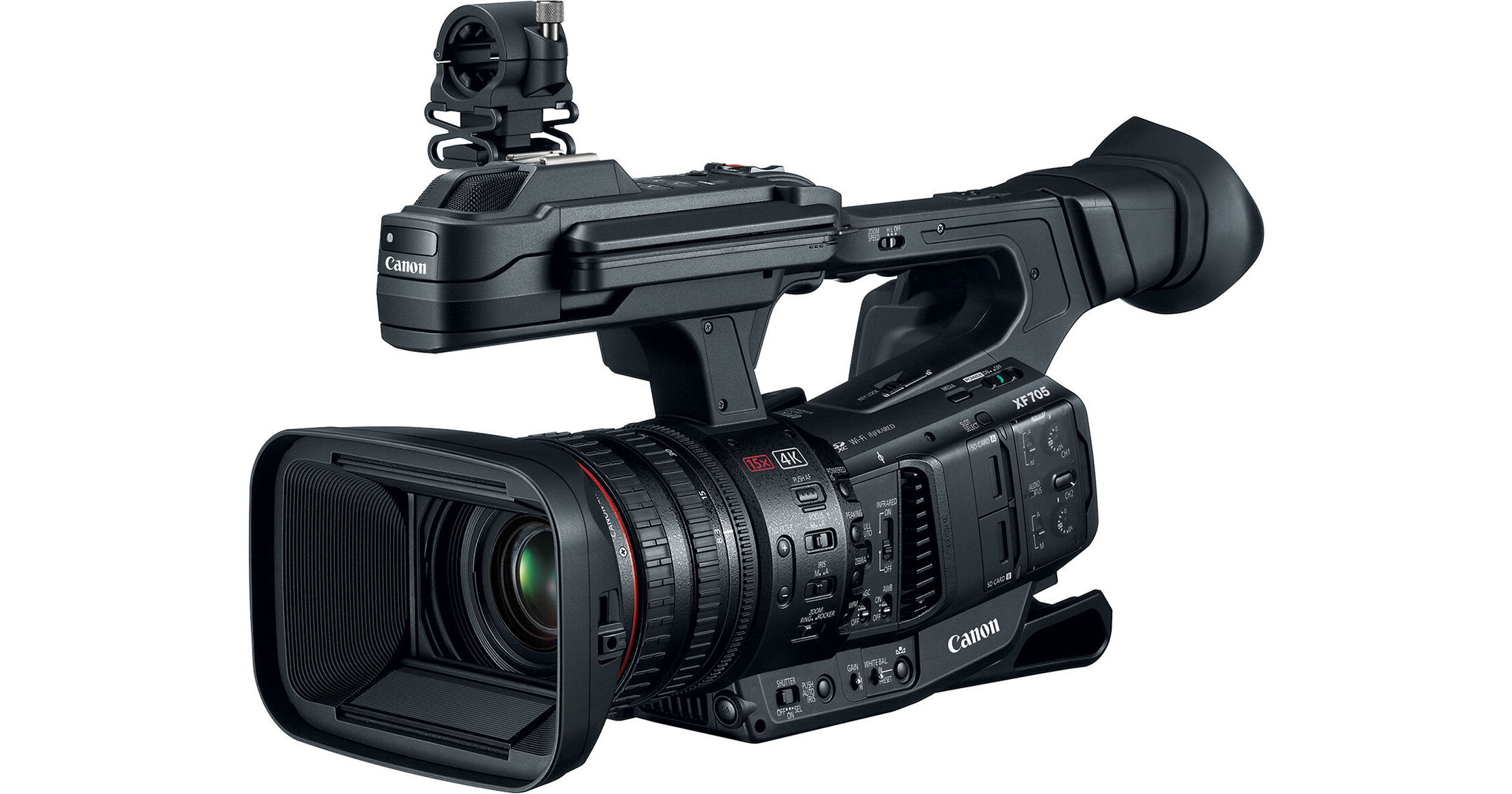 Canon XF705 4K 1″ Sensor XF-HEVC H.265 Pro Camcorder
The Canon XF705 is a powerful tool for professional filming. The XF705 professional camcorder amplifies the selection of 4K options that Canon provides for its professional cinematographers. It is capable of capturing stunning video in up to 4K UHD at 60 fps, recording in 10-bit 4:2:2, and can record to dual SD cards. Its compact size and light weight makes it ideal for run-and-gun style shooting.
Styles
The Canon XF705 comes in two distinct styles. The first is a body-only configuration, most suited to professionals who require the most from their camcorder and have the various accessories they need. The second is a kit configuration for those wanting to carry everything they need in one package. It includes a wide variety of accessories such as a handle, LCD monitor, and microphone.
Configurations
The Canon XF705 can be configured according to the user's needs. The camera is compatible with Canon's line of professional-grade lenses, including several EF lenses as well as Cine-Servo and Compact-Servo lenses. It also has an HD-SDI output for connecting to an external monitor and can be mounted on Camtree Shoot 15mm Shoulder Mount Rig or Camgear Alloy Tripod.
Features
The Canon XF705 offers a variety of features to professional shooters. It has Dual Pixel CMOS Autofocus, which provides clear and precise AF during filming, allowing for superior accuracy and smooth focus transitions. It is also fitted with an 8.3 megapixel 1-inch CMOS sensor, capable of 4K UHD recording and frame rates of up to 60fps. It also has a Dual Codec recording system, which records both XF-AVC and XF-HEVC H.265, ideal for 4K broadcast and distribution.
---