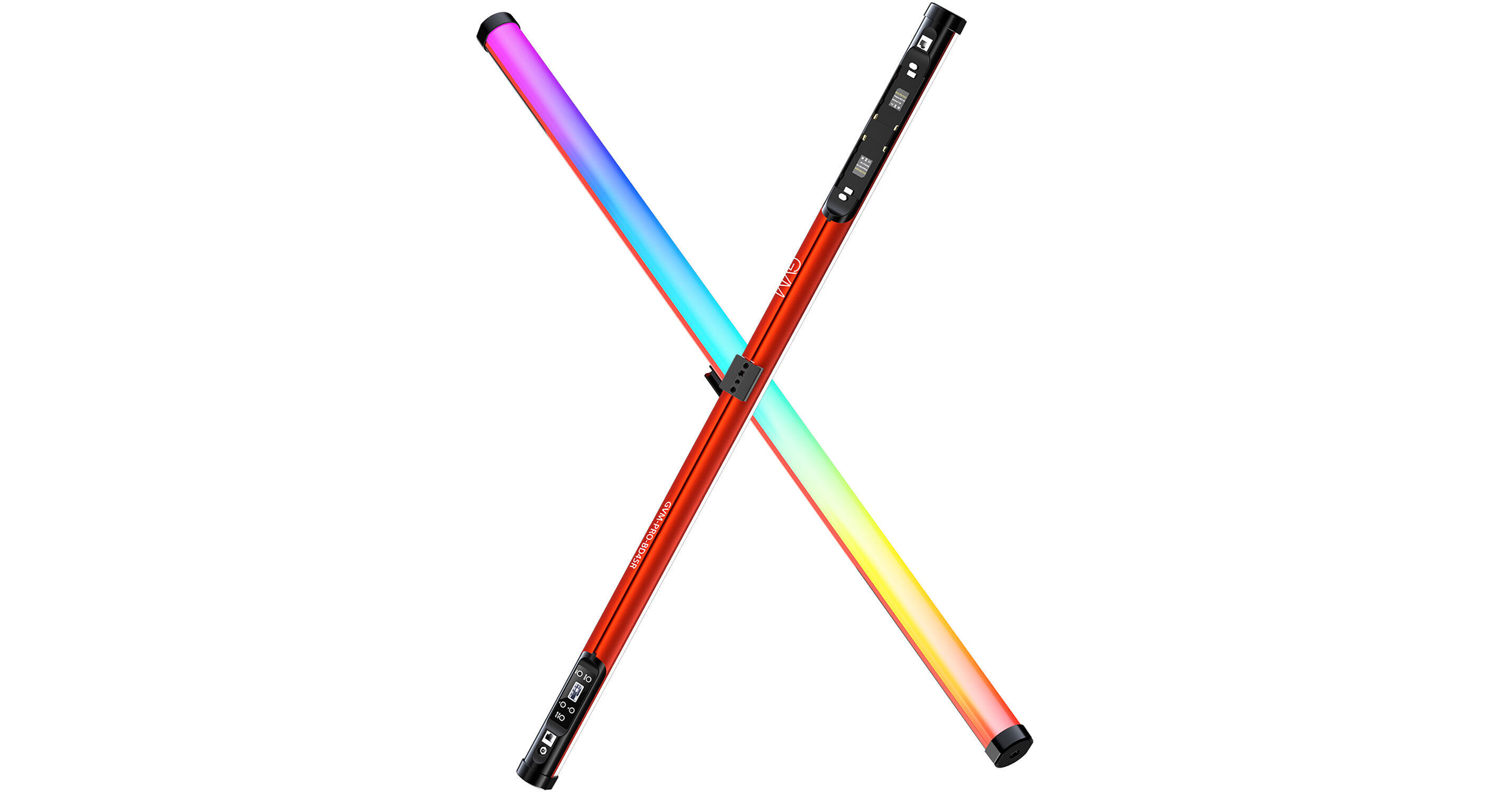 GVM BD45R Bi-Color RGB LED Light Wand – The Ultimate Studio Lighting Tool
GVM BD45R Bi-Color RGB LED Light Wands offer the highest level of control to studio lighting professionals. The GVM BD45R Bi-Color RGB LED Light Wand is a two-light kit that provides users with full spectral control over their lighting, allowing them to tailor each light selection for the best results possible. The wand has an incredible selection of color temperature presets, giving the user the ability to match the scene and get perfect results every time. The kit also features 0-100% smooth dimming capability, an included remote control and a day/night mode adjustment that allows the user to set the lights to their desired level automatically.
The GVM BD45R offers a variety of power options, giving the user complete flexibility in their studio lighting. This kit is compatible with AC power, V-mount batteries and Sony batteries, making it the perfect choice for any situation. The double-light design also allows for multiple lighting setups in both indoor and outdoor locations, giving users the ability to customize their solutions to their unique needs.
In addition to its impressive selection of features, the GVM BD45R also provides consistent, reliable illumination. The light wands feature CRI values of up to 95, meaning your studio pictures will be clear, crisp and accurate. The lights also come with a wide selection of filters, allowing photographers to manipulate their light reflections, bounce effects, and other illumination effects, giving them the freedom to create professional-level studio lighting. The wands also feature heat-dissipation technology, ensuring that the lights won't overheat or cause any other damage to their environment.
For professionals who require a versatile lighting solution, the GVM BD45R Bi-Color RGB LED Light Wand is an ideal choice. It offers complete control, powerful performance, and reliable illumination. Whether you're shooting on-location or in a studio, the GVM BD45R is a great choice for anyone looking for a top-notch lighting option.
---