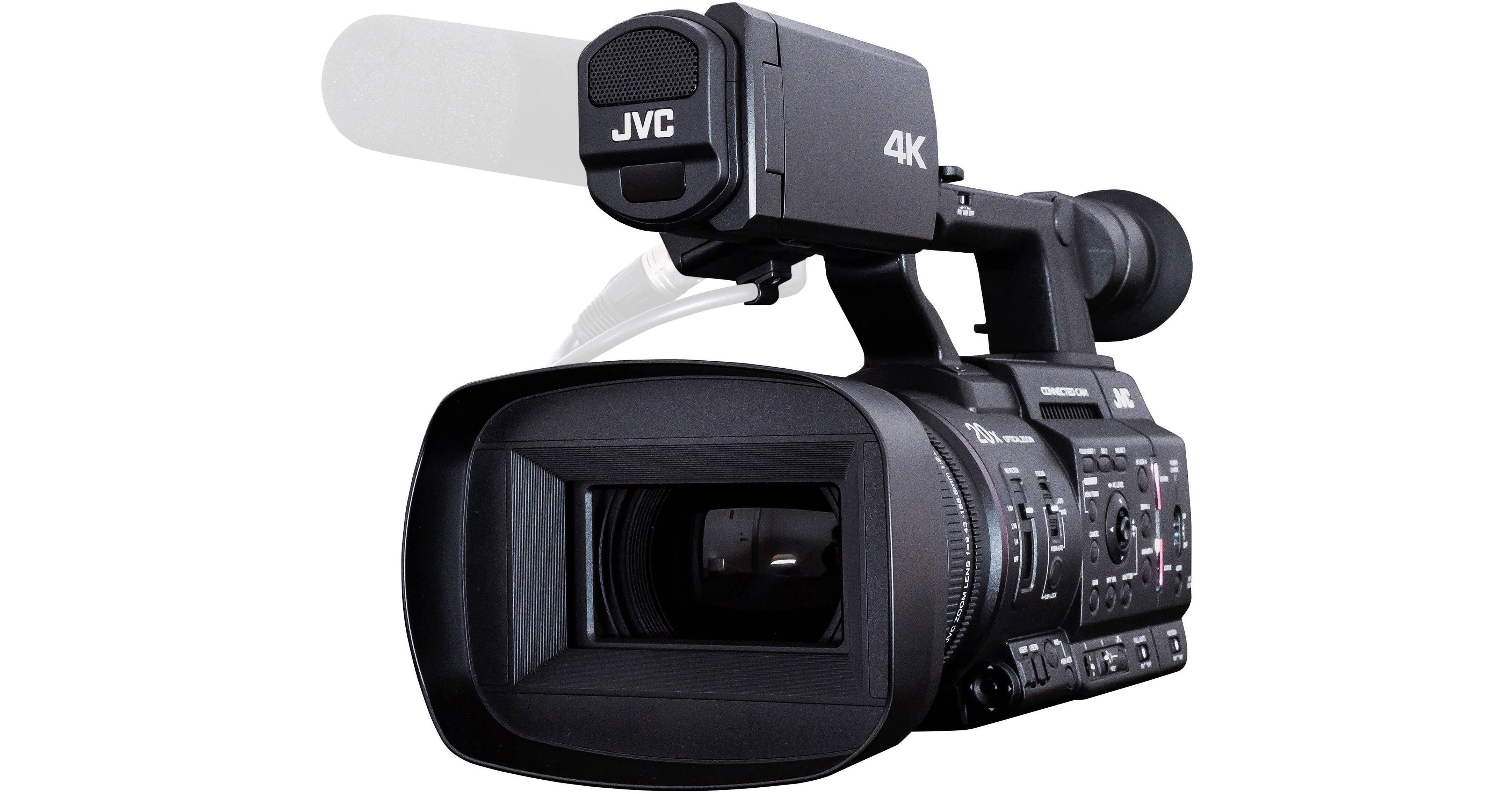 JVC GY-HC500U Handheld Connected Cam 1″ 4K Professional
The JVC GY-HC500U provides an unprecedented level of performance in a lightweight and compact camera. This handheld connected cam features a 1″ 4K sensor, UHD 4K/HD streaming, and cloud-enabled workflows that make it fully equipped for professional production and broadcast.
Integrated streaming functions give users the ability to connect to a variety of networks, including live streaming, broadcasting, and content sharing. Through Ethernet, Wi-Fi, and 128GB dual-slot card recording, users can record video directly to the on-board storage media, allowing them to view their footage after transferring it to a computer or mobile device.
The GY-HC500U is equipped with advanced digital audio/video processing capabilities. With four 24-bit next-generation stereo LPCM audio channels for 24-bit uncompressed digital audio, users can enjoy a higher audio quality and more natural sound reproduction.
The camcorder is provided with an extensive range of intuitive manual and automated control functions. A bright electronic viewfinder with an intuitive user interface makes shooting easier and faster, while PTS (Precision Tracking System) ensures stable shooting even in crowded scenes.
The GY-HC500U is fully compatible with Panasonic's LANC protocol and the ARRI Lens Control System, providing expanded versatility to the system. Additionally, the camcorder is also compatible with several third-party accessories and third-party camera control software.
Equipped with an intuitive menu system and intelligent display functions, the GY-HC500U provides a comprehensive workflow. Users can choose from a variety of recording formats, including both HD and 4K UHD, for a fully customizable production experience.
The GY-HC500U is a groundbreaking advancement for modern video producers. With its lightweight design, powerful image quality, and an array of advanced features, the GY-HC500U is ideally suited for a wide range of professional media production applications.
---