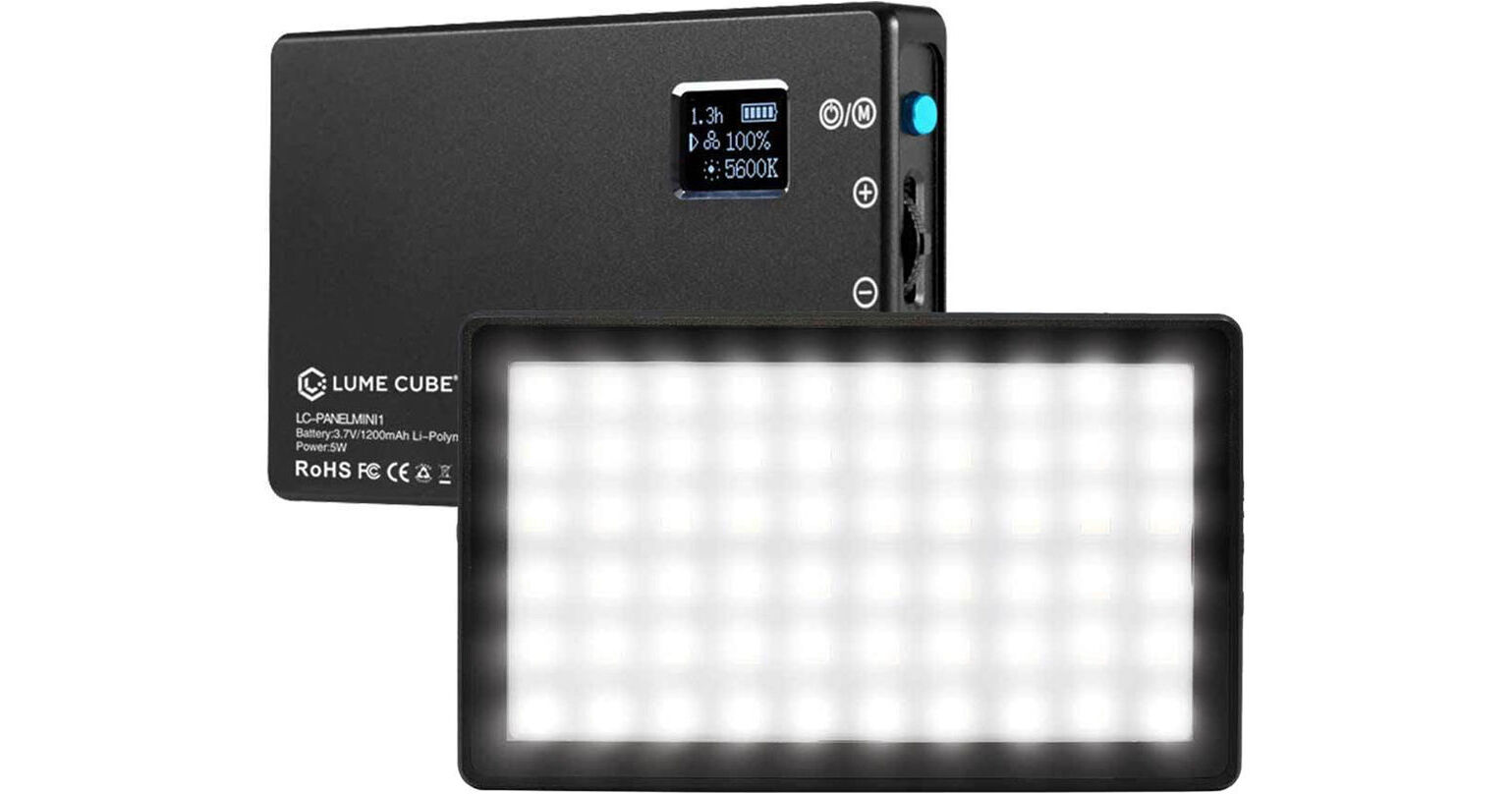 Lume Cube Panel Mini
The Lume Cube Panel Mini LC-PANELMINI1 B&H Photo Video is a compact, versatile, high-powered LED light panel. The panel is constructed from a billet aluminum block and is designed to be durable and lightweight. It has 96 individual ultra-bright LEDs in two color temperature settings: tungsten and daylight. The Lume Cube Panel Mini is capable of producing up to 1,200 lux of light output, and it has 15 different brightness levels that can be easily adjusted with the control knob. It also has a color temperature range of 3000K – 5600K, allowing you to choose the perfect white balance for your scene.
The Lume Cube Panel Mini has a built-in battery that can be recharged via an included USB cable. The battery provides up to 1 hour of continuous use in High Lumen mode and up to 6 hours of use in Low Lumen mode. The panel also includes a mount so you can attach it to a tripod or other support. The Lume Cube Panel Mini is also waterproof, making it ideal for outdoor use.
The Lume Cube Panel Mini's compact size and lightweight design make it very portable. The size and form factor make it easy to set up quickly in any space. It also includes a built-in dimmer, allowing you to easily adjust the brightness level to get the perfect lighting. The panel also features Bluetooth connectivity, allowing you to control it using the Lume-X App.
The Lume Cube Panel Mini LC-PANELMINI1 B&H Photo Video is a great choice for photographers, filmmakers, and videographers looking for a compact and versatile LED light panel. With its high power output, multiple color temperature settings, long battery life, and easy setup, it is an ideal solution for capturing high-quality images and video. With its many features, it is sure to be a great addition to any photography or videography setup.
---