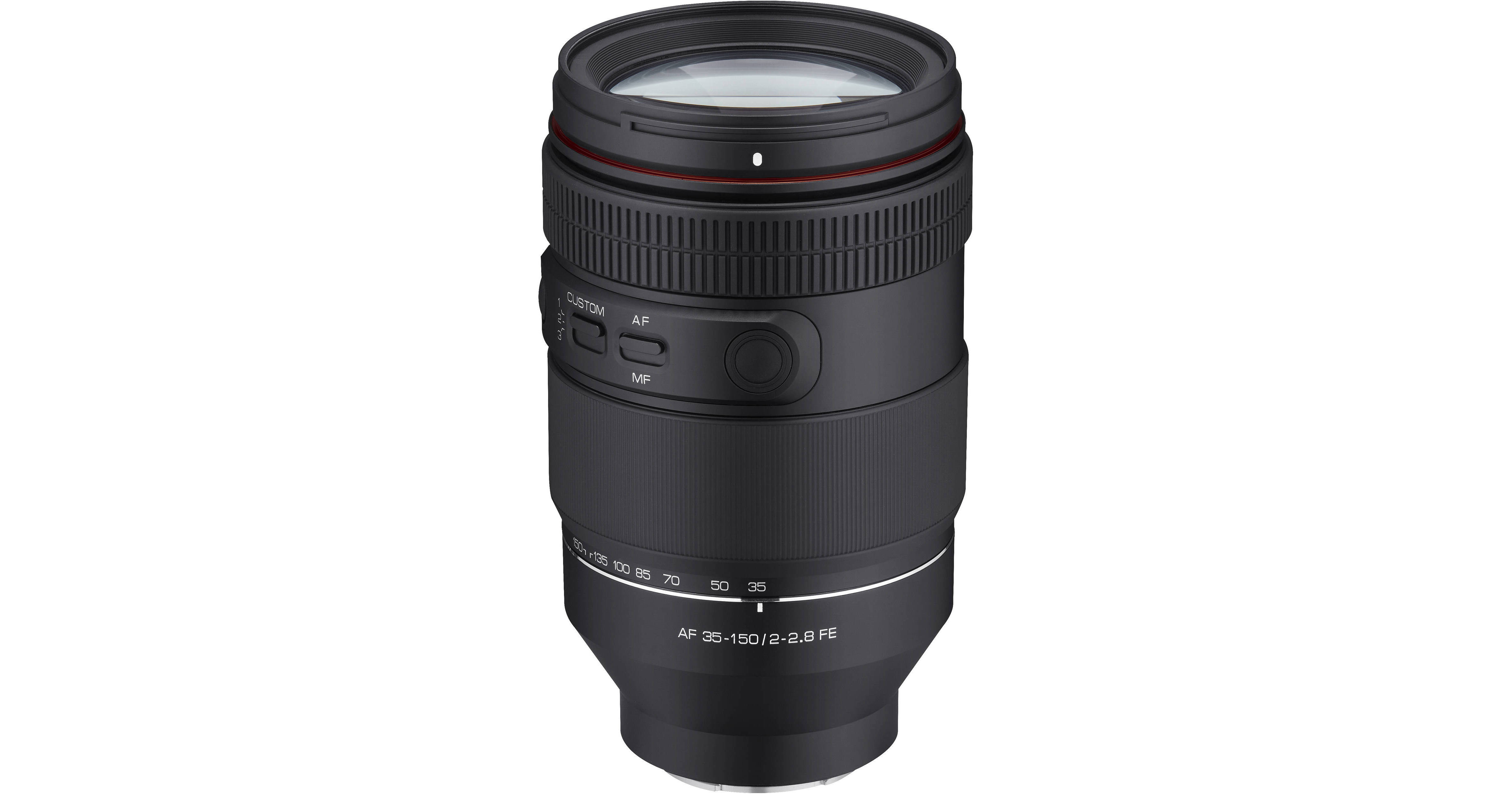 Samyang AF 35-150mm f/2-2.8 Lens – the Perfect Lens for Sony E Cameras
Samyang's latest lens packs a lot of features into one lightweight package. Most photographers need to add a zoom lens to their Sony E camera at some point, but they don't want extra bulk or weight. Samyang has come up with the solution with its new AF 35-150mm f/2-2.8 lens.
Lightweight and Compact Design
This lens was designed to be both lightweight and compact. It weighs only 475g, and its dimensions are only 79x102mm, so it won't take up much room in your bag or add too much weight.
Wide Aperture and Fast Autofocus
The wide f/2 maximum aperture ensures sharp photos in low-light environments. The lens also has fast autofocus, so you can be sure that all your shots will be crisp and well-focused.
Versatile Focal Range
The focal range makes this lens a great choice for a variety of shooting scenarios. The 35-150mm range covers everything from wide-angle shots to telephoto shots. Whether you're shooting landscapes, portraits, or events, this lens has you covered.
Excellent Image Quality
The lens produces sharp and vibrant images with excellent contrast. It has seven rounded aperture blades that ensure out-of-focus areas are rendered smoothly and naturally. The lens also has an Ultra Multi-Coating to reduce flare and ghosting.
Conclusion
The Samyang AF 35-150mm f/2-2.8 Lens is perfect for Sony E cameras. It's lightweight and compact, yet packs a lot of features such as wide aperture and fast autofocus. The versatile focal range and excellent image quality make it a great choice for all types of photography.
---