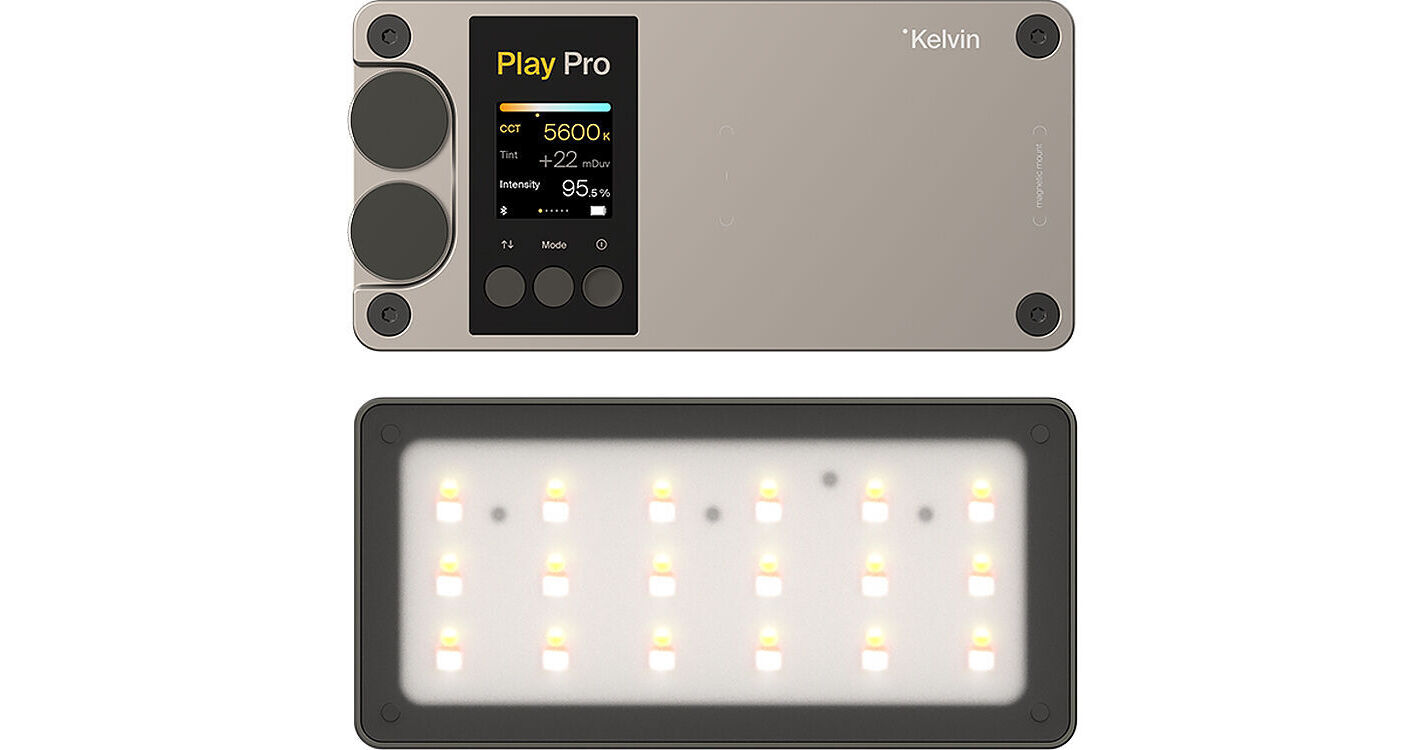 Kelvin Play Pro RGBACL LED Pocket Creative Panel Light with Wireless DMX
Kelvin Play Pro is a new take on creative lighting. The Play Pro is a pocket sized LED panel light designed to fit into any setup. It provides a broad and smooth spectrum of color with wireless DMX control and comes packed with creative features. From theatrical lighting and concert lighting to studio lighting and more, the Play Pro can light up a space with ease.
So how does the Play Pro work? The Play Pro is made up of six 1W RGBACL LED modules and is powered by a rechargeable battery. Each module has up to 64 levels of brightness control, allowing for a wide range of creative possibilities. The included Wireless DMX controller allows users to create and save up to 28 user-defined presets. The Play Pro also features a built-in microphone for sound sensing and auto-skipping.
What can you do with the Play Pro? With the Play Pro, you can light up small areas with a wide range of colors. You can also create custom lighting patterns and use the built-in sound sensor to create dynamic lighting. The Play Pro is also great for adding special effects, such as strobing and flashing, to stage performances. It can be used for events, studio shoots, and even wedding photography.
The Play Pro is the perfect blend of power and portability. It's tiny size allows it to be easily tucked away in a pocket or backpack and its light weight makes it ideal for travel. It has a long battery life and its Wireless DMX control makes it easy to use in any setting. Whether you're a professional or a beginner, the Play Pro is sure to bring new life to your creative lighting.
---