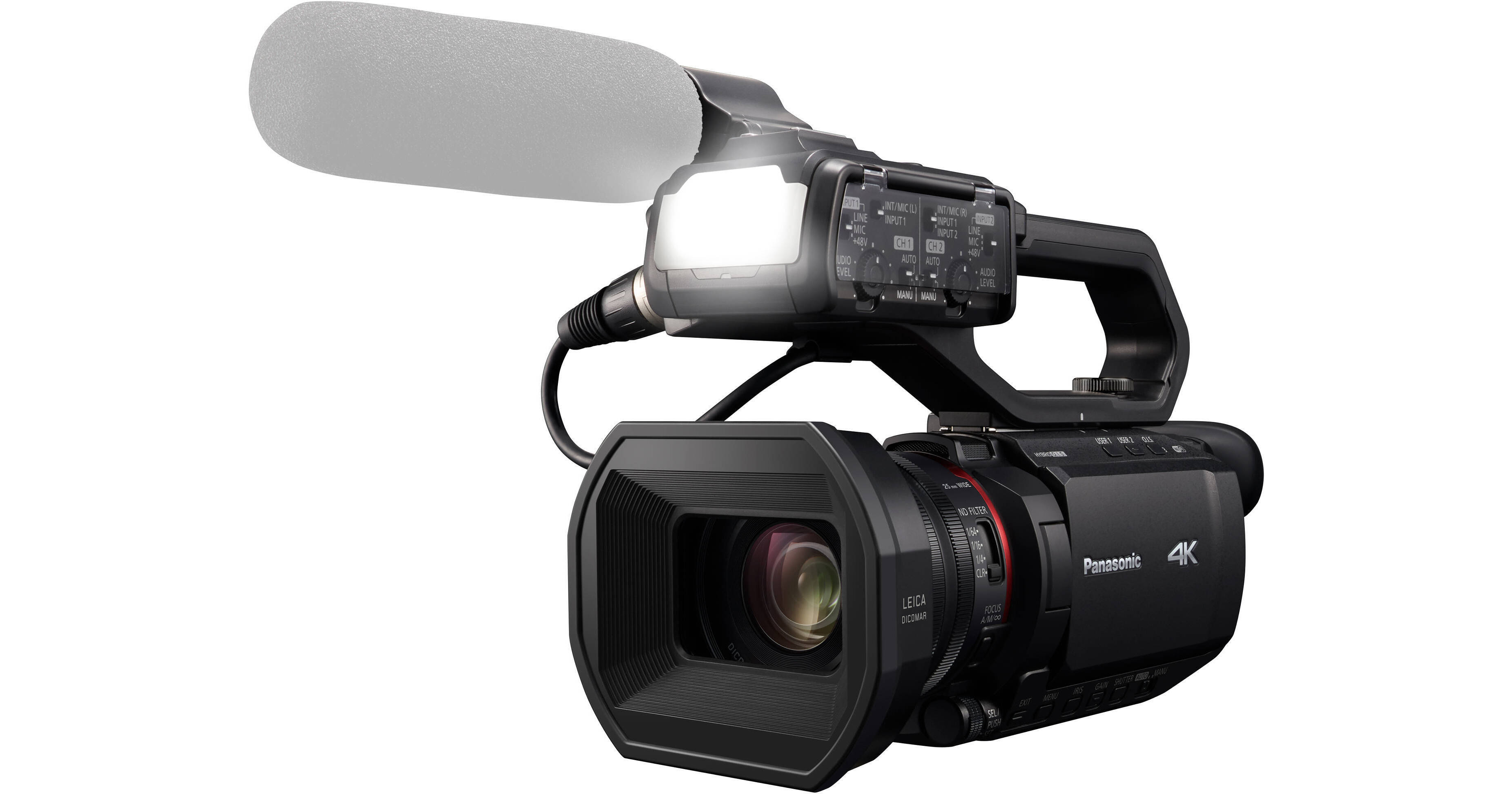 Panasonic HC-X2000 UHD 4K 3G-SDI/HDMI Pro Camcorder
Capturing footage with higher image quality than ever before, the Panasonic HC-X2000 UHD 4K 3G-SDI/HDMI Pro Camcorder is an all-in-one unit with an integrated lens and camera recorder. It is available from B&H.
Professional Performance
This 4K camcorder offers a stunning combination of high-quality 4K recording performance and high-sensitivity imaging required for professional cinematography. It features a powerful zoom lens with wide telephoto reach of 20x optical (50x intelligent). The 4K VFR recording option supports up to 60p in Cinema 4K and up to 120p in Full HD. It is also equipped with four ND filters and gamma mode settings such as V-Log mode.
Multiple HD Outputs
The HC-X2000 allows you to choose from a wide variety of video I/O connections such as 3G-SDI, HDMI, HD-Component, USB3 and even Ethernet TCP/IP. The integration of two HDMI terminals allows simultaneous output of 4:2:2 8-bit 4K and Full HD signals. This makes it easy to access and use both video and audio capture at all times.
User-Friendly Design
The HC-X2000 features an intuitive design that makes recording quick and simple. It features an easy grip handle that provides optimal balance and portability. It also has dual XLR inputs with a lockable ferrite core for audio capture in the studio or on the go. It has a full-sized ergonomic handle with zoom control for one-hand operation.
Additional Features
The HC-X2000 has several additional features that make it ideal for recording in many different settings. It features a built-in LED light and a mic holder that provide additional illumination and audio support. It also has a customizable backlit LCD screen that offers easy monitoring and configuration, as well as multiple image quality settings.
Conclusion
The Panasonic HC-X2000 UHD 4K 3G-SDI/HDMI Pro Camcorder is an all-in-one camcorder with professional features and performance. It has several high-end features such as a powerful zoom lens, 4K VFR recording options, and 3G-SDI/HDMI connections. It also has an ergonomic handle and customizable LCD screen that make it perfect for capturing videos in both professional and consumer settings.
---