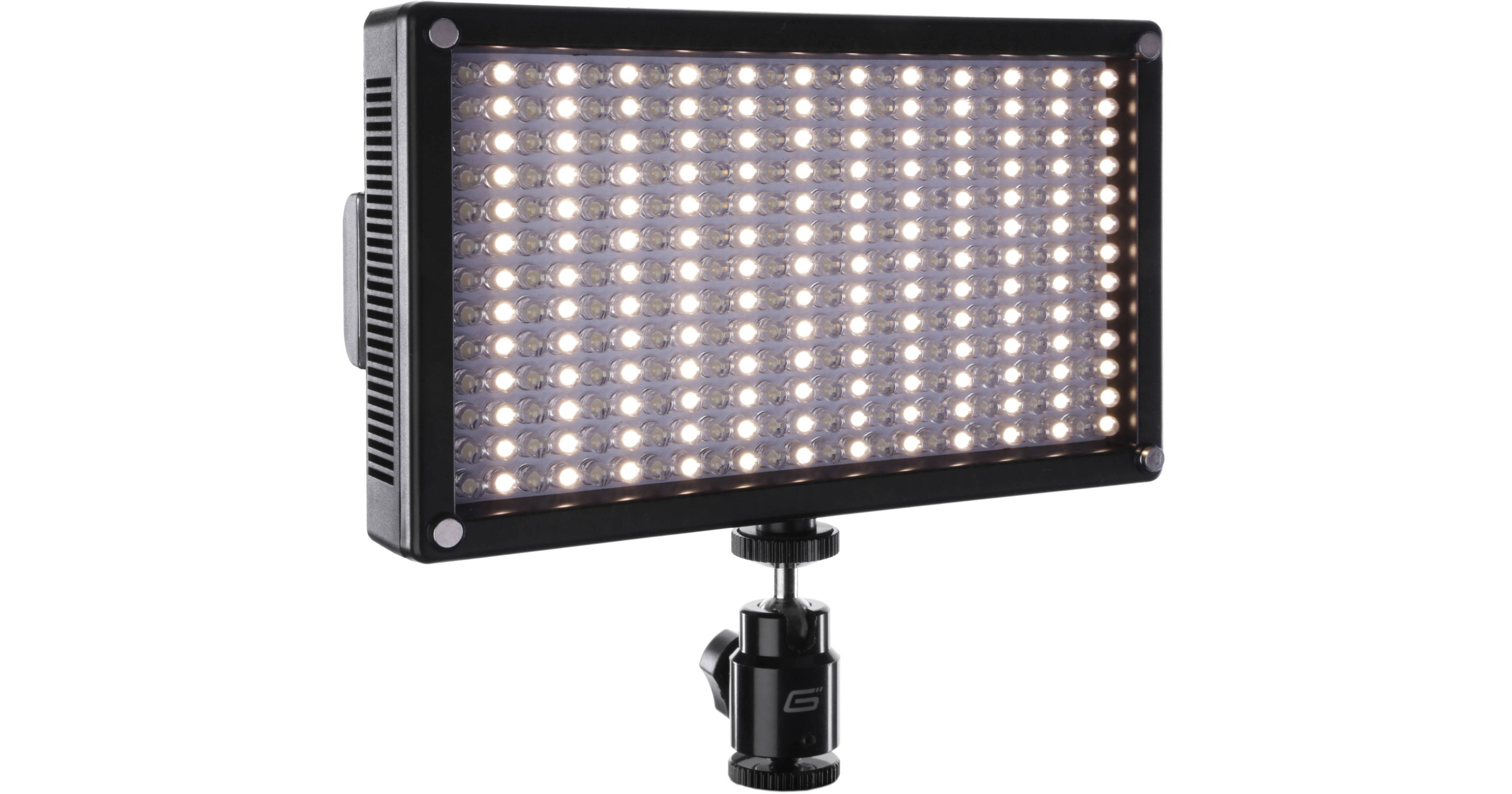 Light Up Your Shots with the Genaray LED-7100T 312 LED Variable-Color On-Camera Light
The Genaray LED-7100T 312 LED Variable-Color On-Camera Light is the ideal lighting solution for video creators and photographers. This versatile and energy-efficient light can easily be mounted to a camera or tripod, providing an adjustable color temperature of 3200-5600K. The slim and lightweight design makes this LED light easy to carry and mount onto almost any compatible camera setup.
The light is designed with 312 high-quality LEDs that produce a bright and flawless lighting output. A 16-watt power output helps to keep energy costs low while still providing powerful and even lighting conditions. It features a variable dimmer control that allows you to adjust the brightness from 0-100%, perfect for capturing dimly lit scenes. It also comes with a diffusion filter and two removable color filters, giving you the flexibility to create different lighting effects for your videos and photos.
With its easy-to-use design, the Genaray LED-7100T 312 is the perfect tool for the on-the-go videographer or photographer. The 1/4″ threaded mount can be easily attached to any compatible tripod or boom arm, while the included shoe mount lets you attach the light directly to your camera. It also comes with an optional remote control, making it even easier to control the lighting and settings form a distance.
The Genaray LED-7100T 312 is an ideal light for any creator who wants a reliable and energy-efficient lighting solution. This ultra-portable LED light offers superior performance and features, making it the perfect choice for any video or photo project. With its adjustable dimming and interchangeable color filters, you'll be able to get the perfect lighting for every shot.
---