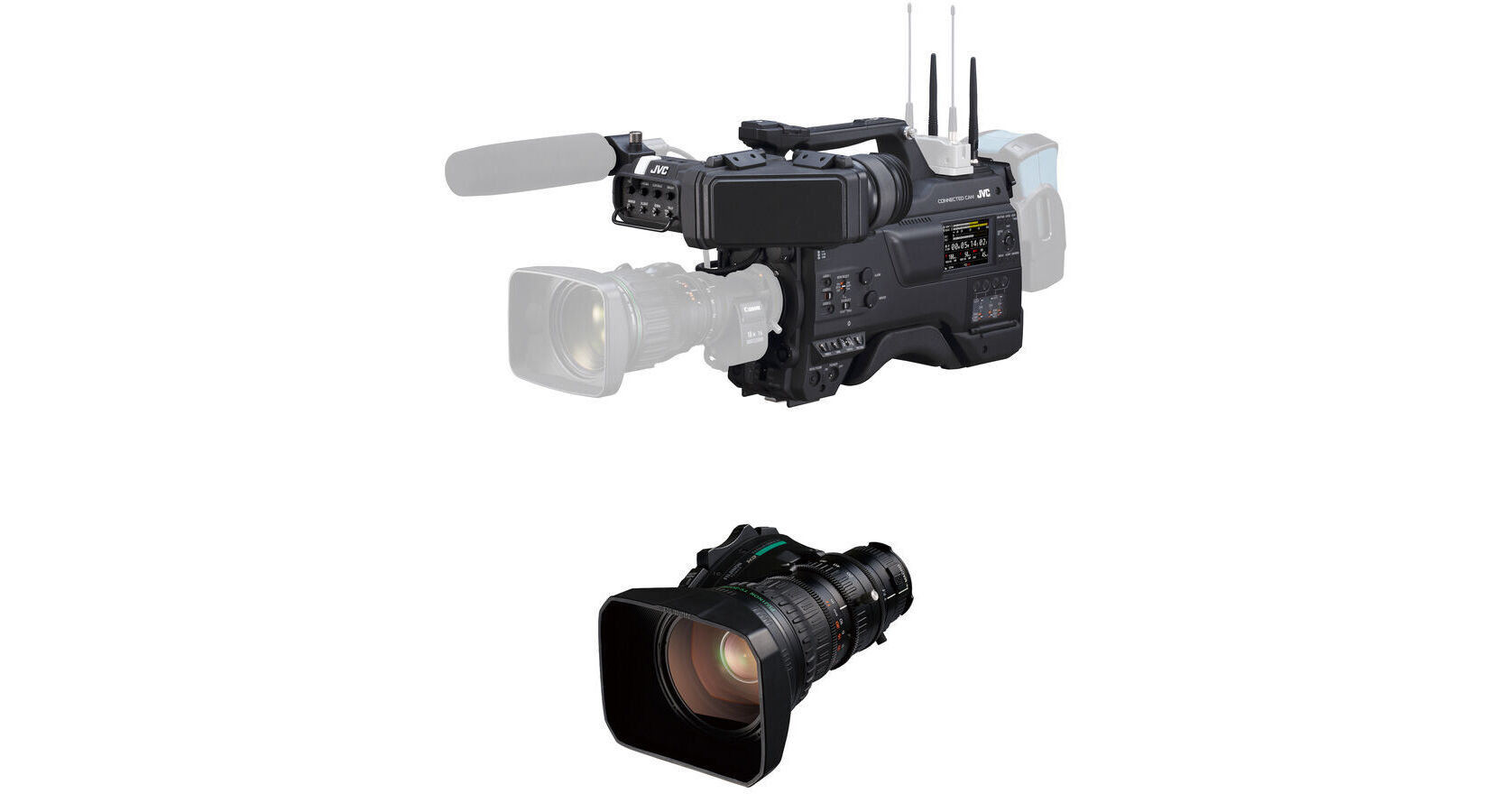 Revolutionary JVC GY-HC900C20 Camcorder
The JVC GY-HC900C20 is a game-changer in the camera industry. This 2/3″ HD Connected Camcorder is the industry-leading camcorder, designed for today's rapidly changing professional video market.
Equipped with the latest technology, the GY-HC900C20 is designed to exceed expectations. Its 20x zoom lens captures clear, stunning HD video, and its advanced image sensor allows you to capture beautiful HD content with the flick of a switch. With its WiFi connectivity, remote control and streaming capabilities, you can easily control and capture from any device.
Featuring an array of built-in features, the GY-HC900C20 ensures you'll never miss a great shot. It features a strong magnesium alloy body, ensuring durability and stability. The camcorder also includes Time Code/Genlock, Dual XLR Audio and 4-position ND Filter. The camcorder also allows full customization of settings such as Shutter, Gain and White Balance which provide the operator with maximum creative control over the video they are capturing.
The GY-HC900C20 is ready-made for high visibility broadcasting. In addition to its powerful zoom lens, it utilizes 4K-UHD outputs with simultaneous H.264 proxy recording for speedy turnaround times. Utilizing the optional LiveU LU600, it can stream live recordings at up to 1080/50p.
The JVC GY-HC900C20 is the perfect solution for professional video processing. It is a reliable, professional quality camcorder perfect for any size production. Its versatility allows for post-production flexibility with its multiple formats, making it a dependable, high quality tool for any professional video operator.
---