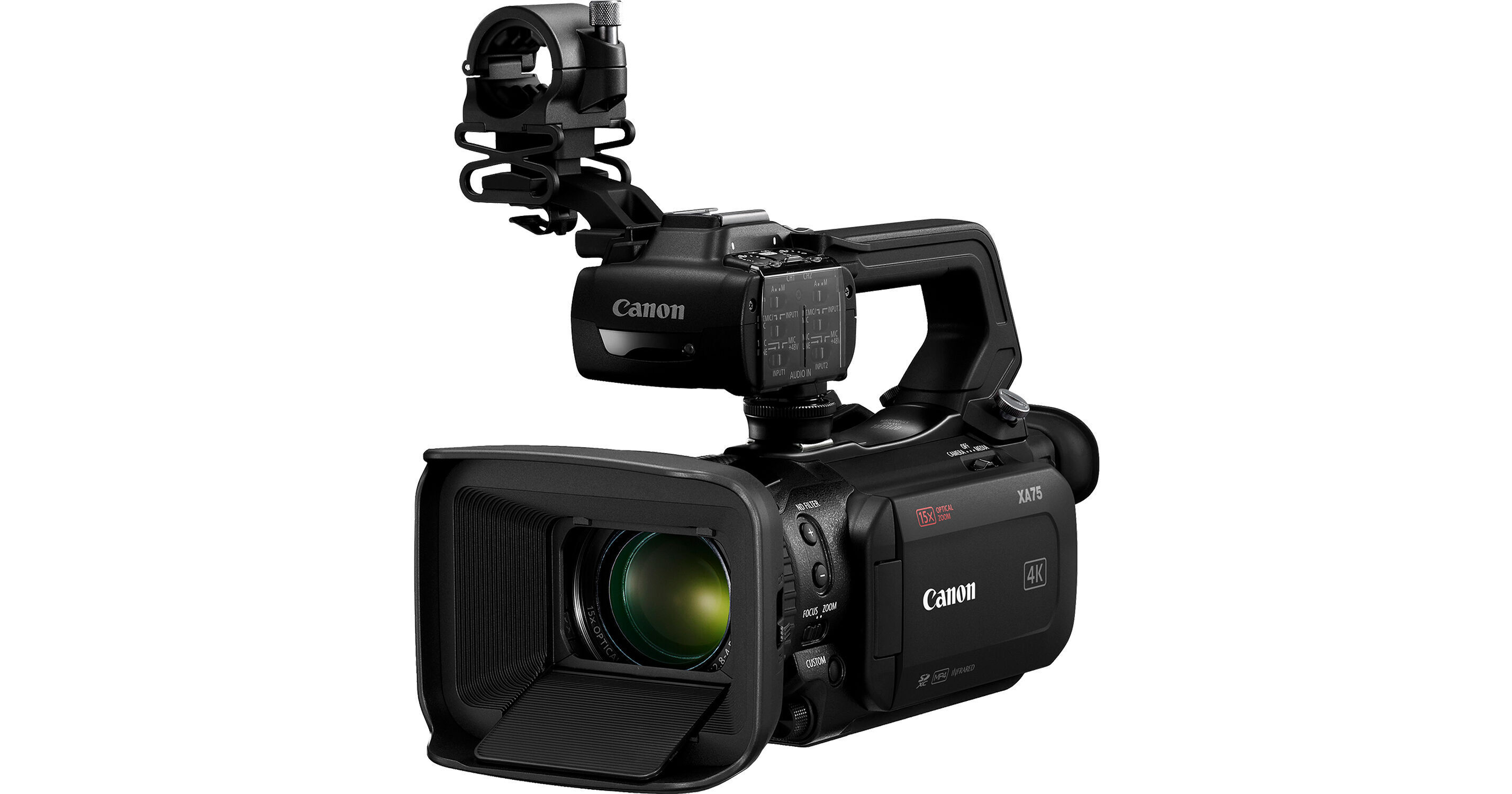 A Comprehensive Look at Canon XA75 UHD 4K30 Camcorder with Dual-Pixel Autofocus 5735C002
Ultra-HD 4K recording capability at 30fps
The Canon XA75 UHD 4K30 Camcorder provides filmmakers with state-of-the-art recording performance at 4K resolution. This camcorder records both 30p and 24p movies in UHD 4K resolution at 25/30 Mbps bit-rate. Additionally, it can also record XF-AVC S or MP4 HD video up to 1080p resolution at 50/60 and 25/30 Mbps bit-rates.
Highly accurate Dual-Pixel Autofocus
The Dual-Pixel Autofocus of this camcorder allows filmmakers to shoot accurately with pinpoint precision using advanced face and subject tracking. The AF lock and AF-Servo modes are also available and can be adjusted for shooting in almost any lighting conditions.
Lightweight and portable design
This camcorder is lightweight and ergonomically designed for easy portability. It weighs approximately 1.5 lbs. without the detachable lens and the handle. The handle on the camcorder can tilt up to 90 degrees and has easy to access record and buttons.
Built-in Wi-Fi and Remote Control
The XA75 is also equipped with a built-in wireless network adapter for easy file transfer and remote control. It supports FTP and RTSP streaming protocols for web-based live streaming and can also be controlled by the free Canon Camera Connect app for iOS and Android devices.
Extensive Connectivity and Recording Options
This camcorder is equipped with extensive connectivity options, including HDMI, USB, XLR, and an SDI output. It also includes two SD memory card slots, allowing you to switch between different cards for recording. Additionally, this camcorder supports multiple recording formats, including AVC S, MP4, and XF-AVC.
A Powerful and Versatile Camera for the Professional Filmmaker
The Canon XA75 UHD 4K30 Camcorder with Dual-Pixel Autofocus 5735C002 is a powerful and versatile camera offering professional filmmakers the ultimate in image quality and recording performance. This camcorder is a great choice for those looking for a lightweight, yet versatile recording solution

Read more.
---