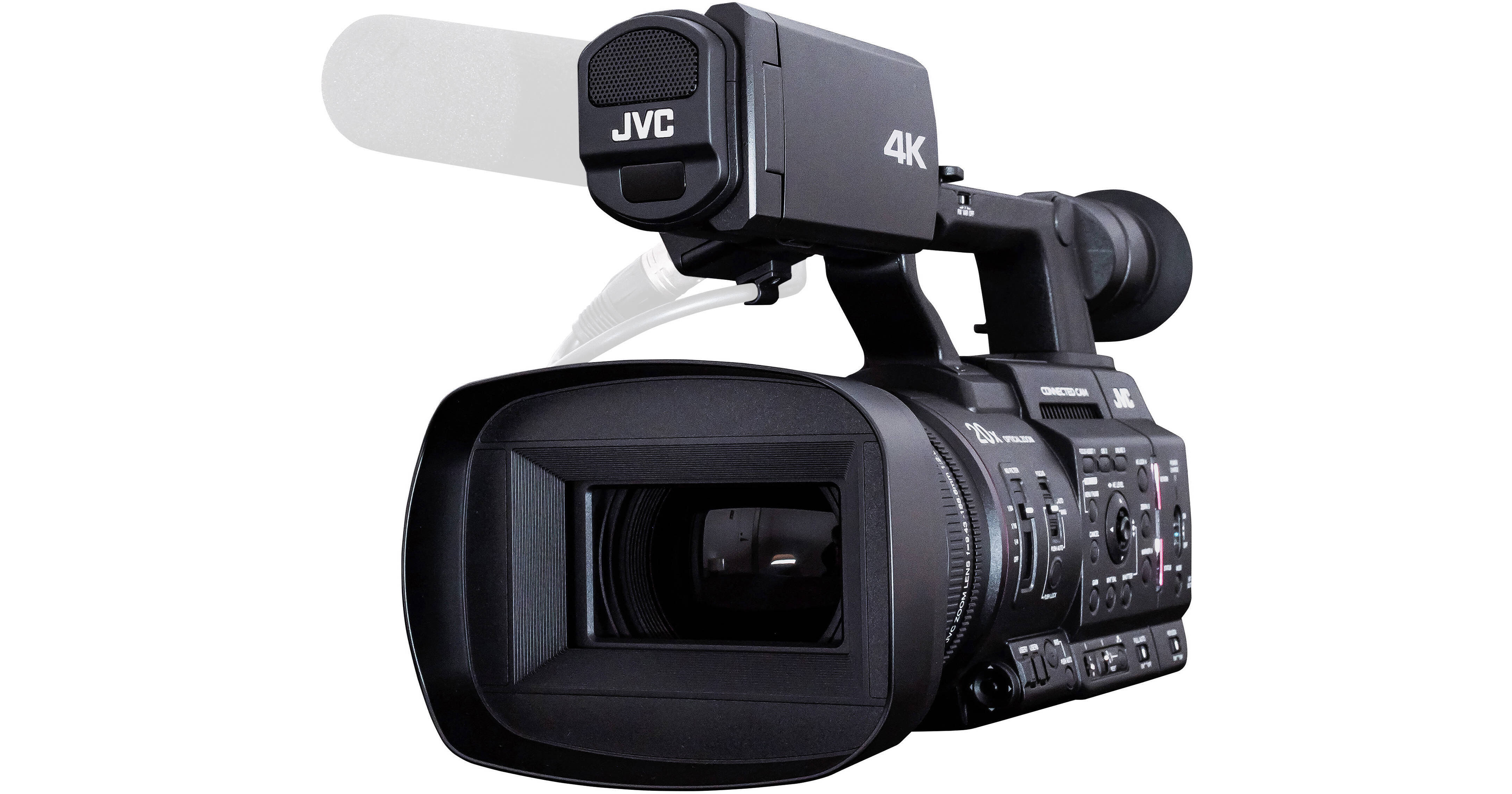 JVC GY-HC500SPCN 4K NDI-Enabled Professional Camcorder
The JVC GY-HC500SPCN is a next-generation, high-end camcorder for professional videographers. It has been designed with NDI-enabled compatibility to make content sharing a breeze and a powerful 4K image sensor to deliver a stunning image quality. This camcorder is ideal for live-action shooting and streaming, particularly in professional environments.
The GY-HC500SPCN offers high-end features to help videographers create stunning videos. This includes a 10-bit image processor that enables the camcorder to capture rich, cinematic-quality images. The camcorder also features a 3G-SDI output to ensure that footage can be captured and outputted in high resolution. It is also equipped with two built-in XLR audio inputs and dual mic inputs, ensuring superior audio quality.
The GY-HC500SPCN has been designed with connectivity in mind. It comes with NDI-enabled compatibility, meaning that content can be shared with any NDI-enabled device for fast and easy sharing of videos. Additionally, the camcorder features IP connectivity with JVC's Kytaro cloud-based media management platform, allowing users to quickly access, manage, and share their video files.
The GY-HC500SPCN is a great option for professional videographers. Its powerful 4K image sensor and 10-bit image processor delivers stunning cinematic-quality images, and its NDI-enabled compatibility makes content sharing a breeze. With its advanced features and impressive image quality, the GY-HC500SPCN is a great choice for professional videographers looking for a next-generation camcorder.
---