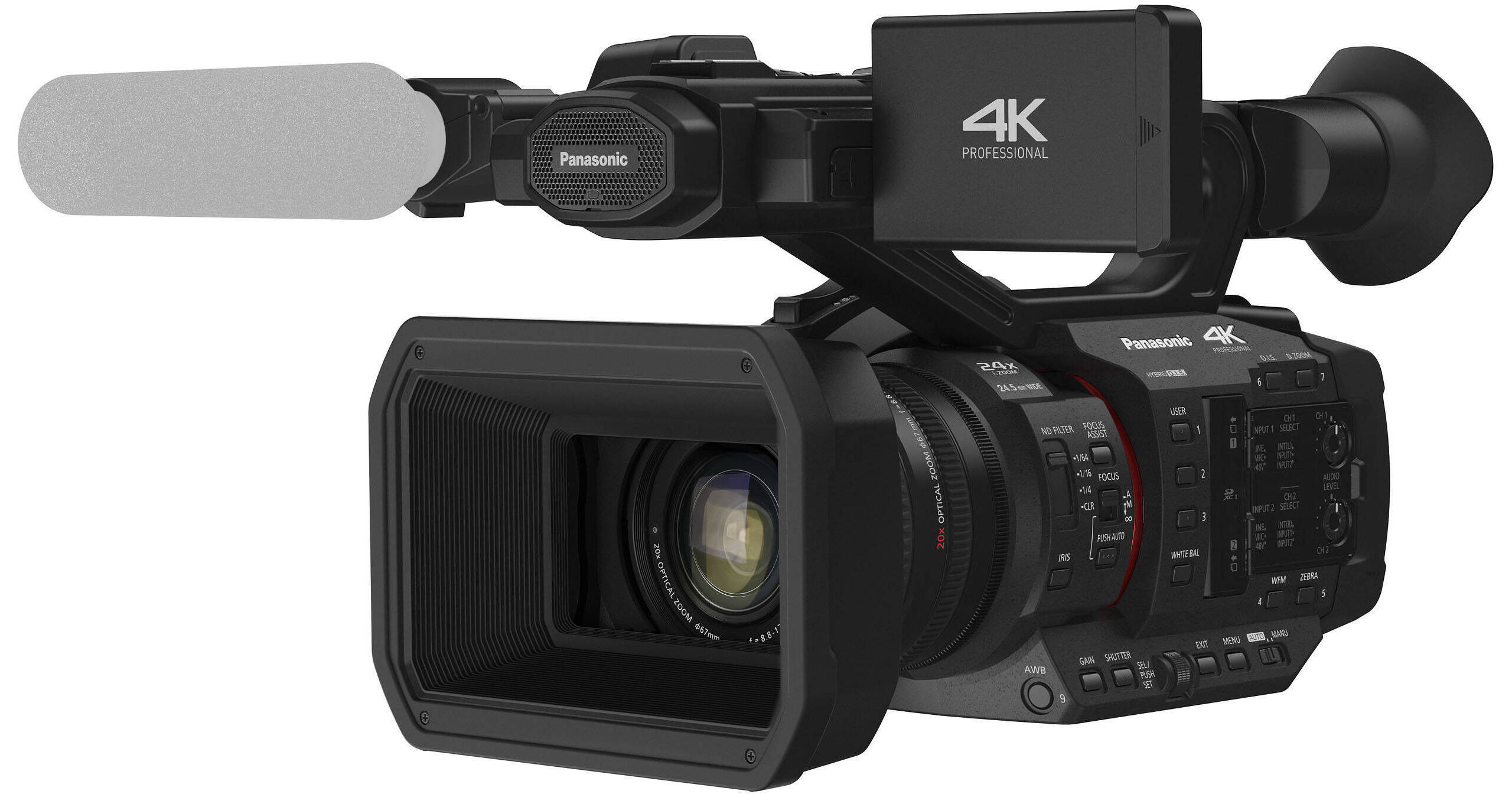 Panasonic HC-X20 4K Mobile Camcorder with Rich Connectivity
The Panasonic HC-X20 is a great choice for budget-minded professional videographers and filmmakers. This 4K camcorder offers rich connectivity, along with powerful features that make it ideal for interviews, lectures, presentations, and more.
Compact and easy to use, this camcorder features a 20x optical zoom lens, built-in XLR inputs, and dual SD card slots. It boasts image stabilization, 4K recording, and slow- and fast-motion recording, with a 3.5-inch LCD screen for clear, precise playback.
Professional-grade audio inputs provide flexibility and audio quality unmatched in a camcorder of this size. Connect to Wi-Fi, Bluetooth LE, and HDMI with just a few simple clicks. The HC-X20 offers flexibility in capturing the moment no matter the environment.
This camcorder is also conveniently powered by either an AC adapter or batteries. For extended shooting times, attach an external USB battery into the USB-C port and keep shooting. This port can also be used to control the camera via remote, so you can start and stop recording remotely.
The Panasonic HC-X20 is an all-in-one 4K camcorder with rich connectivity, ideal for professional videographers and filmmakers on a budget. With a powerful lens, XLR inputs, and ample storage for 4K recording, the HC-X20 is an incredible value and professional-grade tool.
---