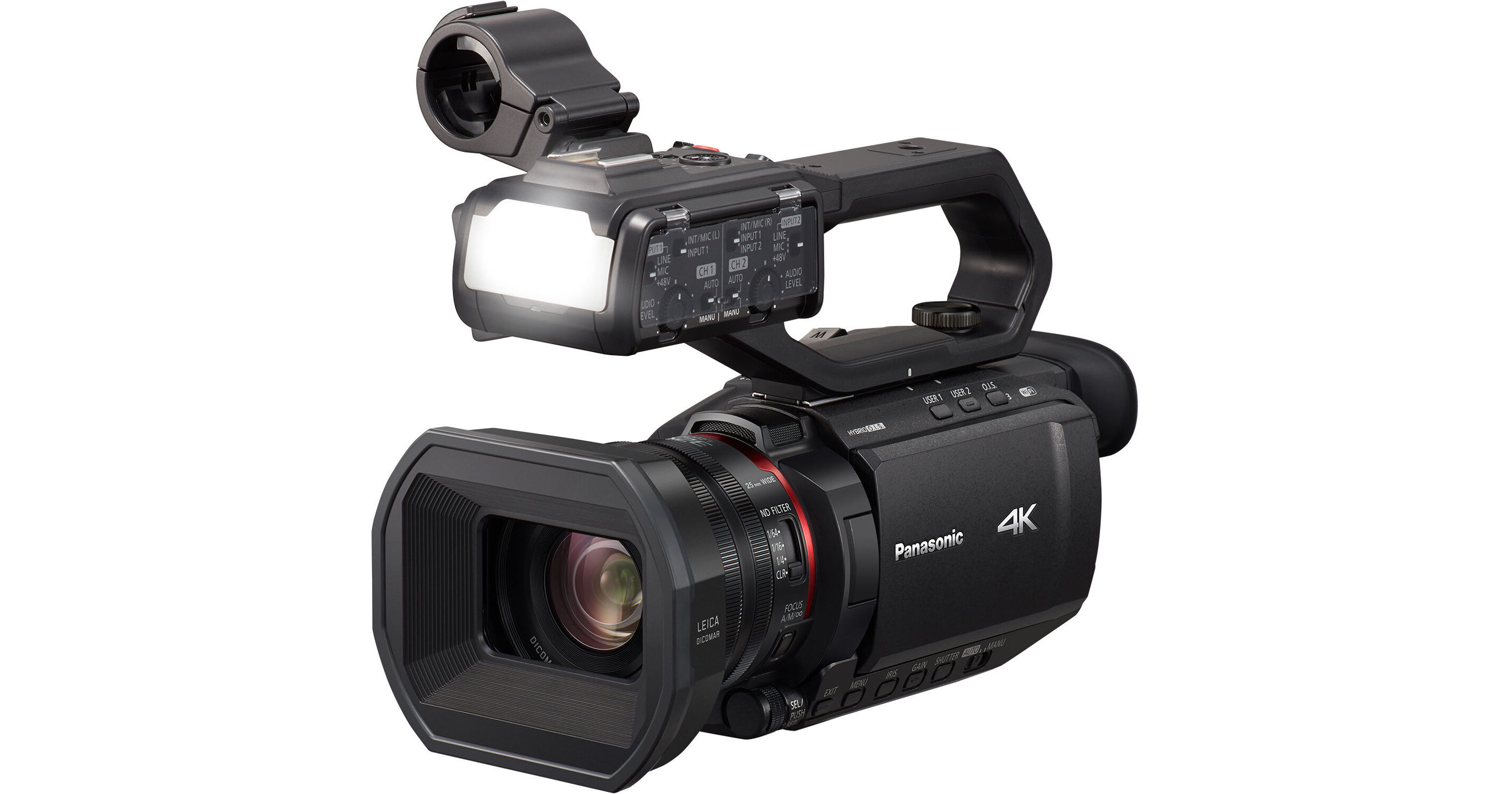 Panasonic AG-CX10 4K Camcorder
Introducing The Panasonic AG-CX10: An Ultra High Definition Camcorder for Professional and Semi-Pro Shooters. The Panasonic AG-CX10 is Panasonic's newest addition to their range of 4K professional camcorders. This 4K camcorder is designed to provide an ultra high-quality shooting experience for professional, semi-pro, and DIY filmmakers.
Price:
An Affordable Option for Those Seeking Professional Quality. With an MSRP of $2,795, the Panasonic AG-CX10 is a great option for those who are looking for a compact professional camera without breaking the bank. The camcorder has several add-ons available to customise the video shooting experience, such as an extended battery for longer shooting times, or a wireless microphone adapter.
Features:
Equipped with the Latest Generation of Smart Technologies. The Panasonic AG-CX10 is equipped with the latest generations of 4K recording technologies, from its 20x optical zoom lens to its 4K 60p recording capability, which can be used to capture smooth slow-motion. It also features wireless image transmission, which allows for easily transferring footage from the camera to an editing device. The camcorder also has a variety of support for advanced features such as VlogL and Hybrid Log Gamma, allowing for great versatility and colour grading.
Conclusion:
An Excellent Choice for Shutterbugs On A Budget. The Panasonic AG-CX10 4K camcorder is an excellent choice for professional, semi-pro and DIY filmmakers. It is equipped with the latest generation of 4K technologies and features to make shooting easier and more efficient, and it is available at a great price that won't break the bank. Whether you're shooting a movie or a video for a YouTube channel, the Panasonic AG-CX10 4K camcorder will help you create stunning visuals that will really stand out.
---