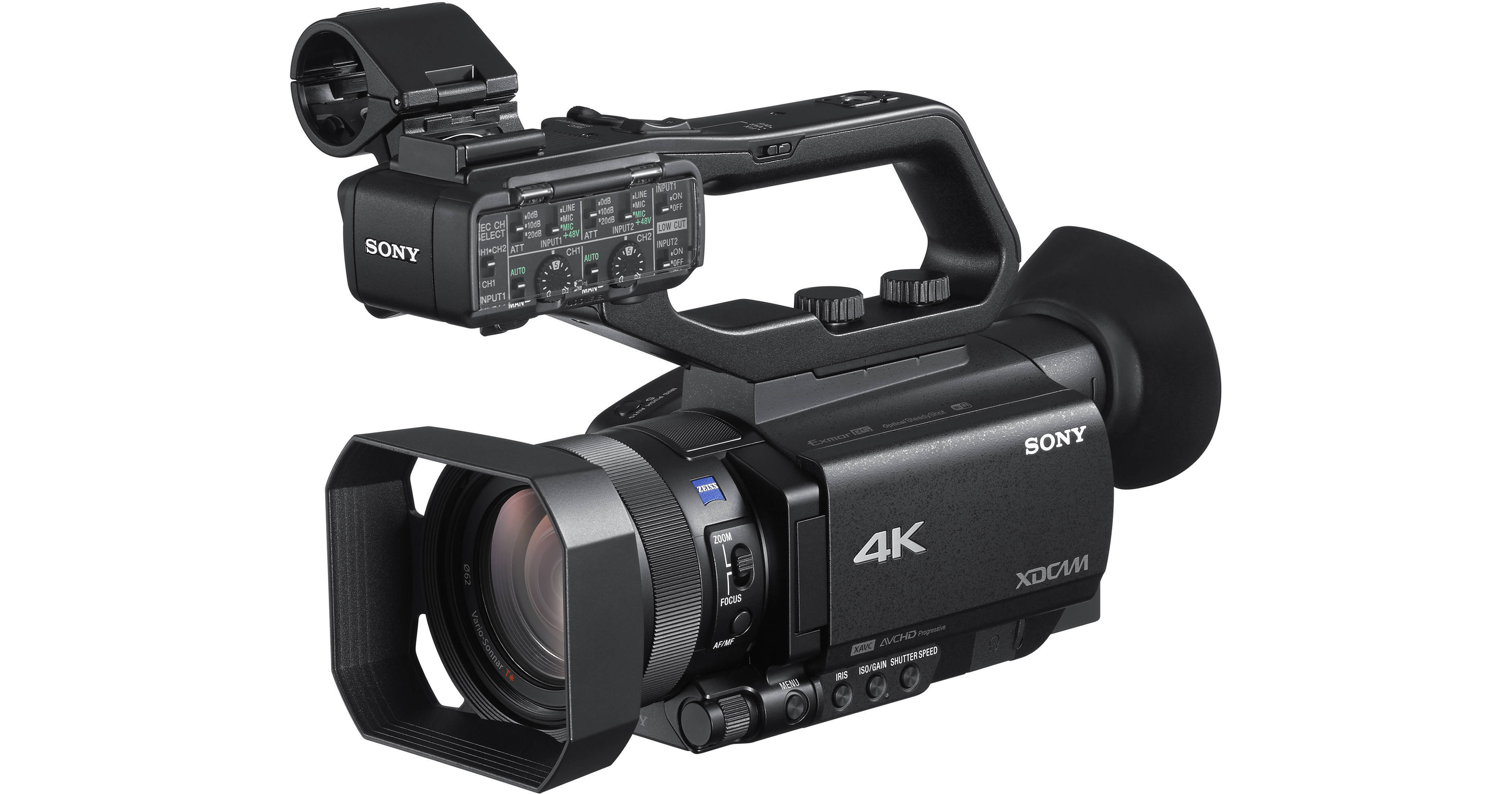 Sony PXW-Z90V 4K HDR XDCAM with Fast Hybrid AF
The Sony PXW-Z90V 4K HDR XDCAM with Fast Hybrid AF from B&H is a powerhouse of imaging and performance. This professional camcorder features a large 12.2MP, 1″ Exmor RS CMOS sensor and 14x Zeiss zoom lens to create high-quality images with enhanced capabilities. Incorporating the latest advances in digital imaging technology, the PXW-Z90V allows you to shoot stunning 4K in 10-bit XAVC S or legacy MPEG 2 formats, as well as Full HD slow motion up to 1080/60p. With three built-in ND filters and improved Fast Hybrid AF, the PXW-Z90V offers a suite of professional capabilities in an easy-to-use package.
The 12.2MP Exmor RS CMOS sensor delivers high-precision images with a wide variety of color depth and color accuracy. it also boasts increased dynamic range with HLG support for breathtaking HDR imaging. This combined with the powerful Zeiss 14x lens allows for capture of 4K footage with high-definition clarity, depth and color accuracy.
The PXW-Z90V supports the XAVC S codec, allowing for capture of 4K at 30p and 60p. This means you can capture beautiful slow-motion footage in Full HD up to 240 fps, or an amazing 960 fps super slow motion with Sony's advanced image processing. It is also capable of recording 4K/60p in MPEG HD 422, ideal for broadcast applications.
The PXW-Z90V offers Fast Hybrid AF for quick and precise autofocus. This allows you to maintain a sharp focus on fast-moving objects with accuracy. It also helps to reduce the time needed for focus shifts and ensure that crucial details are not missed. The camera also offers three built-in ND filters to help capture scenes with greater exposure control.
The PXW-Z90V also comes with wireless and wired LAN and Bluetooth capabilities. This increases convenience and efficiency of workflow while the camera is in use. The intuitive menu system makes it easy to navigate and customize the settings to suit the user's needs, while the ergonomic design provides maximum comfort and stability while shooting.
The Sony PXW-Z90V 4K HDR XDCAM with Fast Hybrid AF from B&H is a powerful and capable professional camcorder. With its advanced imaging and performance features, the PXW-Z90V provides high-quality images in a versatile and easy-to-use package. Whether you are shooting weddings, sporting events or broadcast stories, the PXW-Z90V is a great choice for professionals.
---