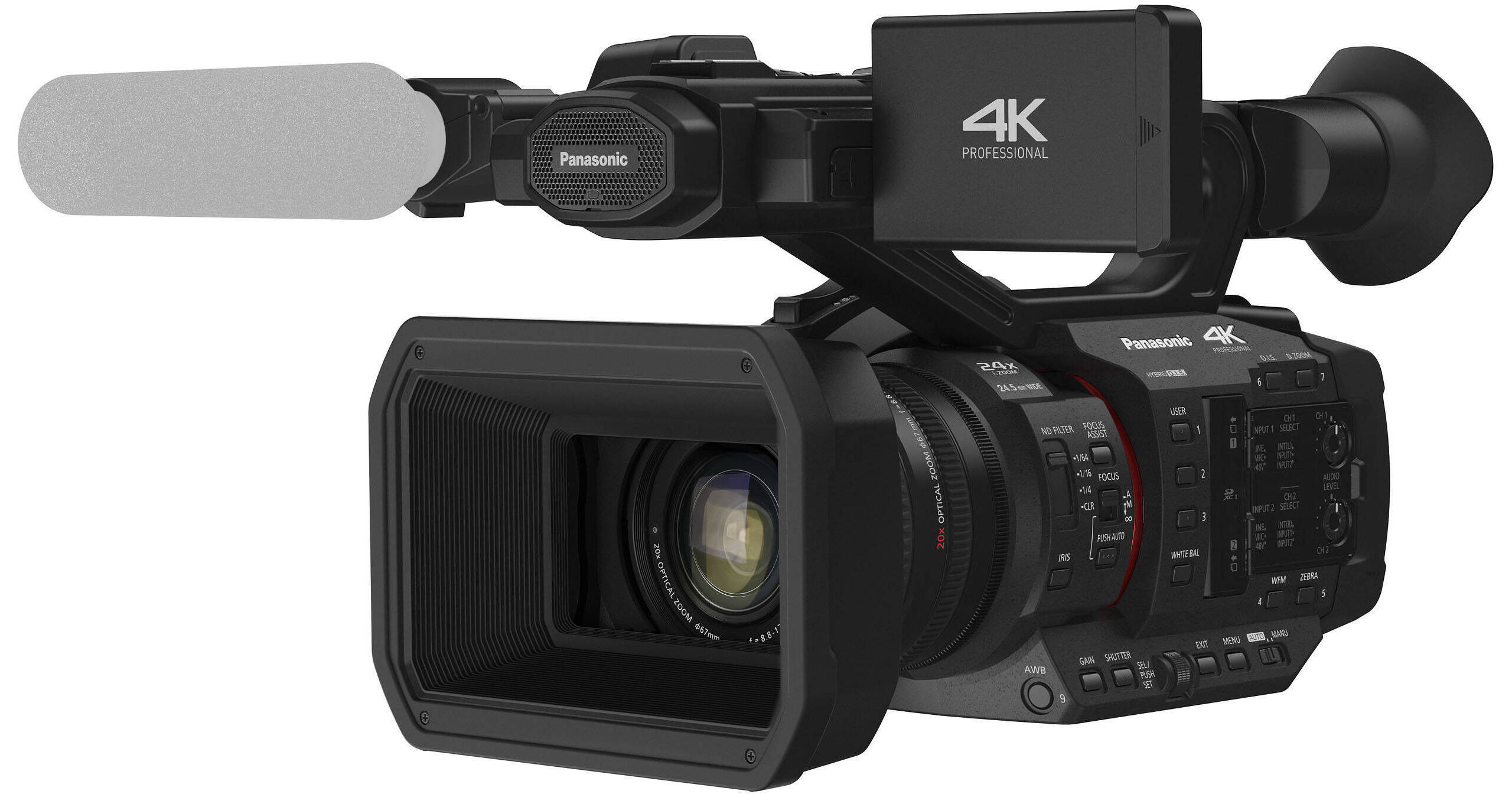 Panasonic HC-X20 4K Camcorder
The Panasonic HC-X20 Camcorder offers superior 4K imaging with rich connectivity options for streaming and recording.
The Panasonic HC-X20 4K camcorder offers a great combination of features and performance. It is capable of 4K imaging at up to 60 frames per second and Full HD recording at up to 120 fps. The camcorder also features a 1/2.3-inch back illuminated MOS sensor, a 20x optical zoom lens, and a 5-axis image stabilization system. The camcorder comes with built-in Wi-Fi and Bluetooth for wireless streaming and recording, and HDMI and USB Type-C ports for direct recording to compatible devices.
The HC-X20 4K camcorder also offers an array of manual settings for creating professional videos.
The Panasonic HC-X20 4K camcorder comes with a variety of manual settings, including shutter speed and exposure settings, white balance, and color balance adjustments. Advanced features such as focus peaking, zebras, and a built-in waveform monitor make the camcorder ideal for shooting professional-grade video. The camcorder also features a range of creative effects, including anirism, slow- and fast-motion, and time lapse videos.
The HC-X20 4K camcorder also features a wide range of accessories.
The Panasonic HC-X20 4K camcorder is compatible with a range of accessories, including LED lighting, lenses, microphones, and monitors. The camcorder also supports various cases and tripods for mounting and stabilizing the unit when recording in active environments. Other optional accessories such as a remote control, microphone mount, and battery power adapter are also available.
Conclusion
In conclusion, the Panasonic HC-X20 4K camcorder provides an excellent array of features for creating professional-grade videos. With its 4K imaging, rich connectivity options, and extensive range of manual settings and accessories, the HC-X20 is the perfect camcorder for creating stunning videos

Read more.
---