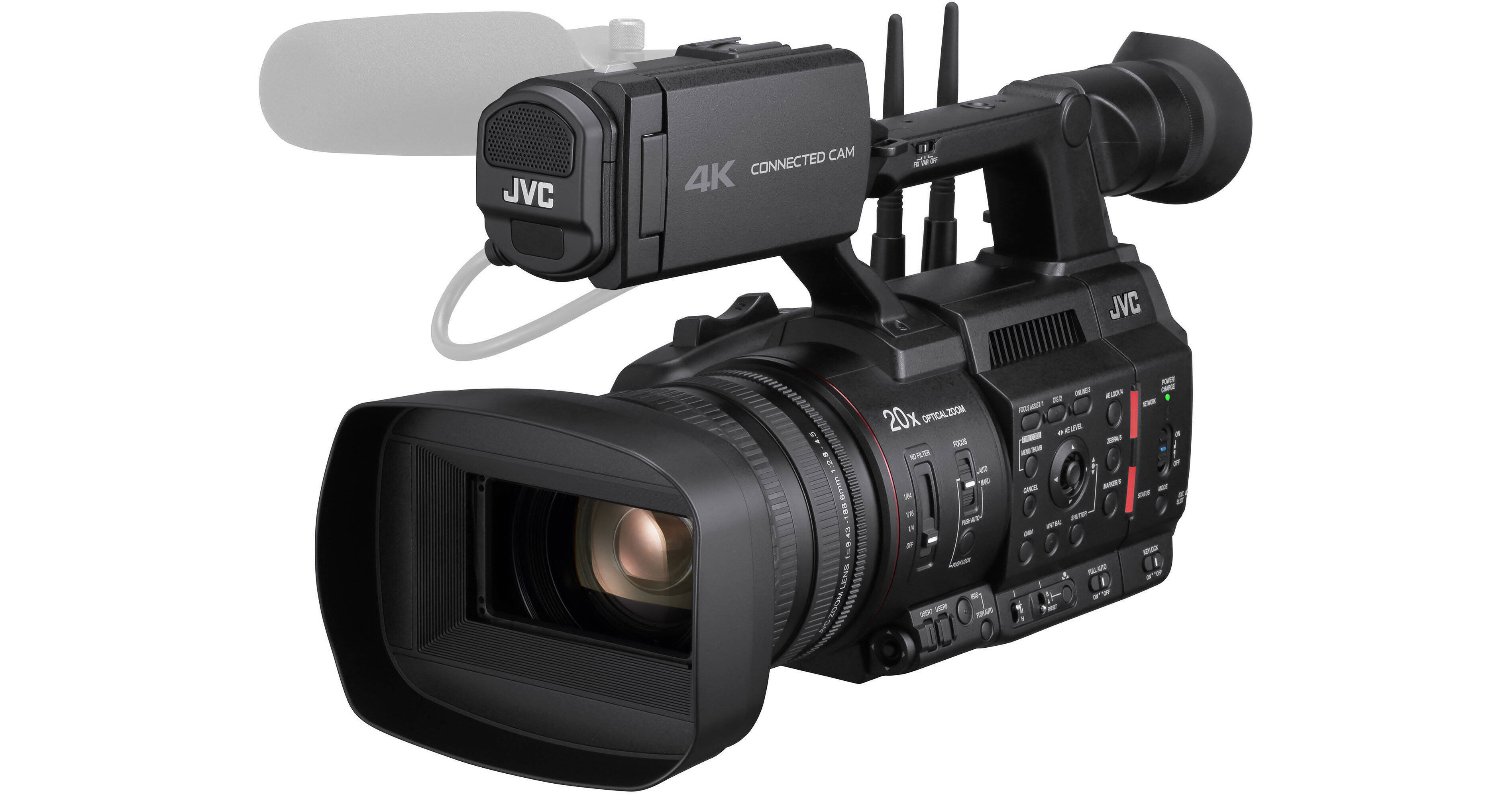 JVC GY-HC550 Handheld Connected Cam
The JVC GY-HC550 Handheld Connected Cam is a professional 4K Broadcast Camcorder designed to deliver high-quality images in many styles and configurations. Adjustable features offer the perfect shooting opportunities for broadcast situations.
Styles
JVC GY-HC550 Camcorder lens can capture full HD and native 4K images with excellent quality. It comes with three lenses – a wide angle, telephoto, and fixed focal length lens – allowing you to capture the scene with perfect angles and styles. Its impressive focus accuracy, depth of field control, and low-light performance ensures superior results. It also supports time-lapse photography and motion recording.
Configurations
The JVC GY-HC550 is designed with many user-friendly configurations. It has a built-in ND filter which allows you to adjust exposure to the desired level. Its three ND filter settings – auto, on, and off – provide the ultimate flexibility for more challenging lighting conditions. Additionally, the camcorder features dual recording capability enabling simultaneous recording from two separate audio/video sources.
Connectivity
The JVC GY-HC550 Connected Camcorder offers an array of connectivity features. It supports dual-band Wi-Fi, Bluetooth, and HDMI connections for easy transfer and streaming of media files. The camcorder also supports image transfers to an external hard drive or flash drive making it easy to upload and share files. Additionally, the camcorder can be connected to remote monitors for editing and playback.
---