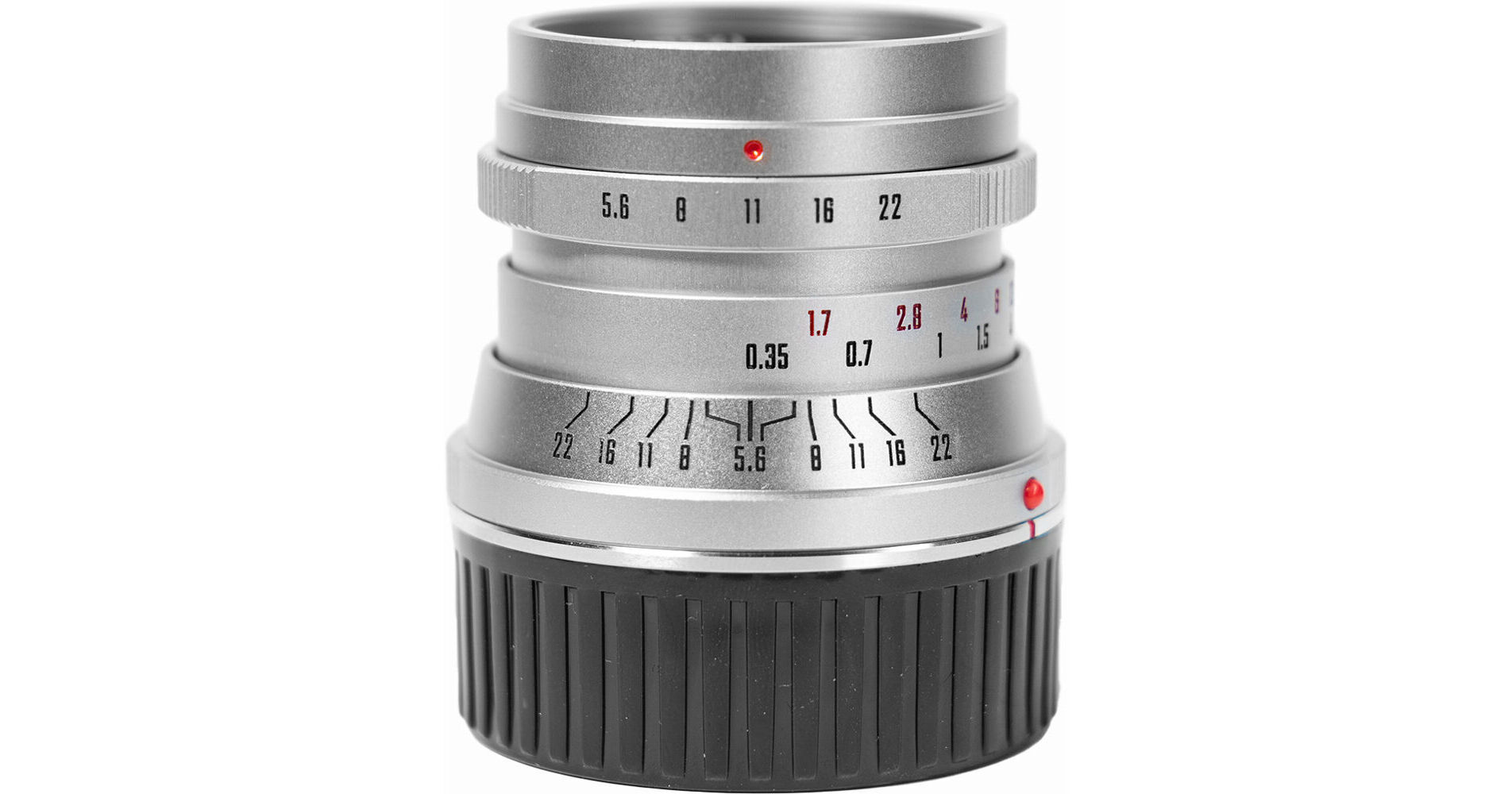 Mitakon Zhongyi Creator 28mm f/5.6 Lens
The Mitakon Zhongyi Creator 28mm f/5.6 is an ultra-wide angle lens for Canon RF mount cameras. It is the first third-party wide angle lens available for the Canon RF mount, and provides a very wide 114° angle of view. The lens features a simple design of 4 elements in 4 groups, allowing for improved corner sharpness and minimum chromatic aberration.
The Mitakon lens is constructed with a highly durable all-metal body and has an integrated aperture ring. The aperture ring is marked in full stops from f/5.6 to f/22, and has 1/3 stop clicks between each full stop. The lens also features a depth of field scale and 'infinity' mark to make depth of field calculations easier.
The lens has a minimum focusing distance of 0.5m, allowing you to get close up to your subject. The lens features a hyperfocal distance scale to help you quickly compose your shot, and also an aperture scale to determine your sharpest possible depth of field. The lens also allows you to use the lens aperture for creative effects, such as tilt shift and macro photography.
The Mitakon Zhongyi Creator 28mm f/5.6 lens is a great choice for those looking to take creative wide angle shots.It is the perfect choice for travel and landscape photographers, offering sharp results when mounted on a full frame camera. The all-metal design makes the lens robust and reliable, and the wide angle of view makes it ideal for street photography.
---