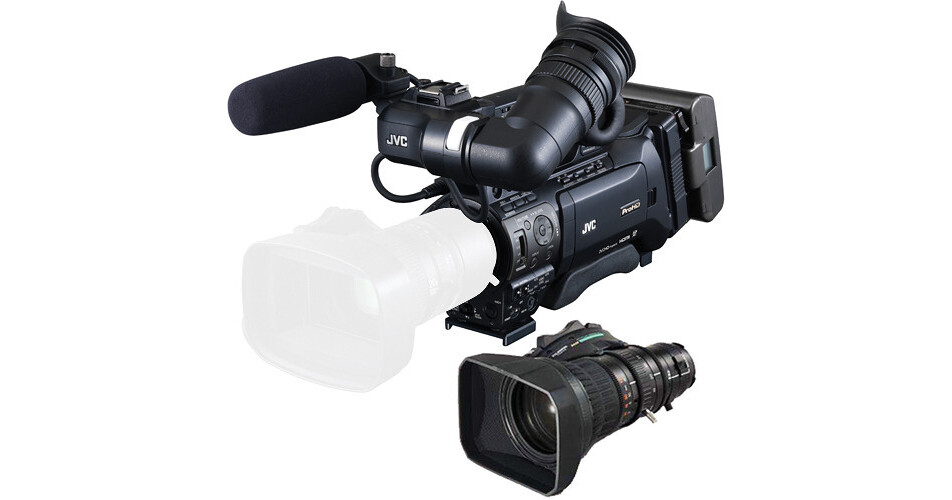 The Ultimate Professional Videography Setup: JVC GY-HM850 ProHD Shoulder Mount Camcorder with Fujinon XT17sx45BRMK1 Lens
JVC's GY-HM850 ProHD camcorder offers the highest quality video capture for professionals. Combining the latest in digital video technology and optics, the GY-HM850 is a rugged camera designed to meet the demands of serious videographers. The included Fujinon XT17sx45BRMK1 lens provides an extended zoom range and superior image quality. In this article, we'll take a look at the features of this powerful combination.
High-Quality Video Capture
The GY-HM850 ProHD combines JVC's advanced image processors with its own 3-CMOS sensor system. This provides ultra-high resolution recording of up to 1920×1080/60i, 60p and 30p, as well as 1080i and 720p. The camera also offers two-channel high-quality audio recording and playback, making it a great choice for narrative filmmaking.
Versatile Fujinon XT17sx45BRMK1 Lens
The Fujinon XT17sx45BRMK1 lens provides an extended zoom range of up to 17x. It also features a wide 24mm focal length and 45mm image circle, which allows for greater creative possibilities when shooting up close. The lens also includes optical image stabilization, making it perfect for handheld shooting.
Rugged Shoulder Mount Design
The GY-HM850 ProHD camcorder is designed to be used as a shoulder mounted system. Its form factor is designed for comfortable and ergonomic use. The camera also features a heavy-duty, metal construction that can take a beating. This makes the GY-HM850 a great choice for rigorous shoots in the field.
Conclusion
The JVC GY-HM850 ProHD Camera with the Fujinon XT17sx45BRMK1 lens makes for a powerful combination that is perfect for professional videographers. Its combination of high-quality video capture, extended zoom range, and rugged shoulder mount design make it a great choice for any production.
---